"I have been working with Angelia Young for over 20 years. She is the most professional and thorough person the real estate business that I have ever met."
Billy Rice
Real Estate Investor,
Entertainer-Singer-Songwriter,
President of Commercial Plastering
"I have worked exclusively with Angelia Young for over a decade and she is always a step ahead of every detail. I know what I want to look for in properties and Angelia is the reason all my deals close and become a reality. She has enthusiasm to take on any project and is always a pleasure to work with."
Punit Patel
Real Estate Investor, Ringling Graduate
& Award Winning Designer
@ Sawa Design
In my 30 years in the commercial real estate business I have never had 3rd party broker that works as diligently and thoughtfully as Angelia Young. "Whatever it takes".
Daniel Baker
President
SugarOak Properties, LLC
As the owner and Broker of A. Young Realty Group, Inc and Elite Property Management Group, Inc., Angelia faithfully serves her clientele in markets ranging from Sarasota, Bradenton to Boca Grande and has closed hundreds of closed real estate transactions. Angelia has over two decades of local commercial and residential real estate experience and offers the highest level of knowledge, service, and integrity.
Everlasting sunshine, beautiful beaches, eclectic living, and endless culture are just a few reasons why the Sarasota/Bradenton area has been named the "Cultural Capital of the South". From the beaches of Siesta Key, Longboat Key and Anna Maria to the culture infused streets of downtown Sarasota and Venice Island, this is a diverse area that offers a huge variety of opportunities for real estate investment and lifestyle. These are only a few of the reasons why people love it here and never want to leave.
We serve clients in all areas of Sarasota and Manatee County including Bradenton, Siesta Key, Lido Key, Lakewood Ranch, St Armands, Venice Island, Osprey, Nokomis and Manasota Beach.
Give Angelia a call today, you will be glad you did!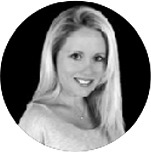 Broker, GRI, CPMS
A Young Realty Group Inc.
We are currently located at:
1517 State Street Suite 203
Sarasota, FL 34236
A BETTER WAY TO BUY AND SELL REAL ESTATE
This is a one-stop real estate website for all your real estate buying and selling needs!
Contact us if you'd like more information on finding your dream property or preparing to sell your real estate.